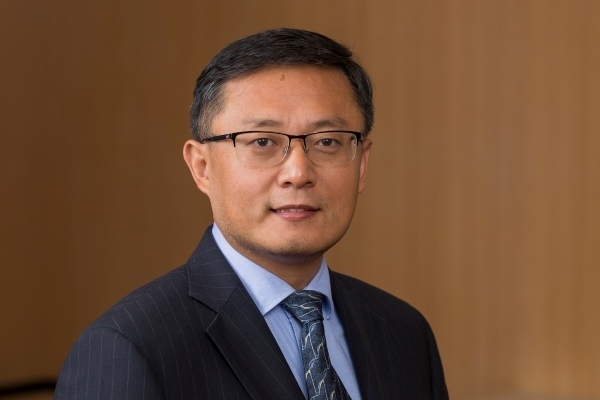 Shanjun Li
Kenneth L. Robinson Professor of Applied Economics and Public Policy
Director of the Graduate Studies Program
Faculty Co-Director of the Cornell Institute for China Economic Research (CICER)
Faculty Area
Interdisciplinary Theme
Emerging Markets and Development
Faculty Expertise
Environmental, Energy and Resource Economics and Policy
Emerging Markets
Industrial Organization
Sustainable Business
Contact
Charles H. Dyson School of Applied Economics and Management
607.255.1832
Biography
Shanjun Li is a Professor of Applied Economics and Policy and holds Kenneth L. Robinson Chair in the Dyson School of Applied Economics and Management at Cornell University. He serves as the co-director of Cornell Institute for China Economic Research (CICER). He is a research associate at the National Bureau of Economic Research (NBER) and a university fellow at Resources for the Future (RFF). His research areas include environmental and energy economics, urban and transportation economics, empirical industrial organization, and Chinese economy.
Selected Publications
Li, Shanjun; Timmins, Christopher; Haefen, Roger. "How Do Gasoline Prices Affect Fleet Fuel Economy?"American Economic Journal: Economic Policy. 1.2 (2009): 113-137
Li, Shanjun; Linn, Joshua; Muehlegger, Erich. "Gasoline Taxes and Consumer Behavior"American Economic Journal: Economic Policy. 6.4 (2014): 304-342
Jerch, Rhiannon; Kahn, Matthew; Li, Shanjun. "The Efficiency of Local Government Service Provision: The Role of Privatization and Public Sector Unions"Journal of Public Economics. 154 (2017): 95-121
Li, Shanjun; Tong, Lang; Xing, Jianwei; Zhou, Yiyi. "The Market for Electric Vehicles: Indirect Network Effects and Policy Design"Journal of the Association of Environmental and Resource Economists. 4.1 (2017): 89-133
Li, Shanjun. "Better Lucky Than Rich? Welfare Analysis of Automobile License Allocations in Beijing and Shanghai"Review of Economic Studies. 85.4 (2018): 2389-2428
Yang, Jun; Purevjav, Avralt-od; Li, Shanjun. "The Marginal Cost of Traffic Congestion and Road Pricing: Evidence from a Natural Experiment in Beijing"American Economic Journal: Economic Policy. (forthcoming).
Awards and Honors
Best Paper in Regulatory Economics Award (2014) International Industrial Organization Society
Early Achievement Award (2015) Cornell College of Agriculture and Life Sciences
Recent Courses
AEM 7150 - Applied Microeconomic Research
AEM 7151 - Applied Microeconomic Research II
AEM 9900 - Doctoral-Level Thesis Research
AEM 7100 - Econometrics I
AEM 4510/ECON 4820 - Environmental Economics
AEM 7900 - Graduate-Level Thesis Research
AEM 7030 - Graduate Seminar
AEM 7000 - Individual Study in Applied Economics and Management
AEM 4970 - Individual Study in Applied Economics and Management
AEM 8900 - Master's Level Thesis Research
AEM 6990 - M.P.S. Research
AEM 4980 - Supervised Teaching Experience
AEM 4990 - Undergraduate Research
Academic Degrees
PhD Duke University, 2007
MS Michigan State University, 2002
BA Nankai University, 1998