Proud to be Dyson, proud to make a difference.
"Our Business is a Better World" starts at Dyson, but its mission is carried out in various, impactful ways by our incredible alumni. Here, you learn how to think about business at a holistic and higher level—from a perspective that takes people and our environment into consideration. This is the Dyson difference that empowers alumni to stand out and effect positive changes in the industries, companies, and people they interact with.

Dyson means diversity
Our extensive network of alumni is extremely diverse in terms of background, ethnicity, academic areas of focus, and industries of interest, but all are connected by Dyson and its unique humanitarian-focused business outlook. From farm owners, to entrepreneurs, to CEOs of Fortune 500 companies, to government employees in many roles, our alumni are immersed in every industry imaginable and can be found all over the globe. Whether you graduated one year ago or many years ago, you are Dyson, you are the difference, and wherever you are in the world, there is sure to be fellow Dyson alumni close by.
The power to shape the future
Just as alumni shaped your experience as a Dyson student and may have influenced the trajectory of your career, you have the power to make a lasting impact on the students of today and the leaders of tomorrow.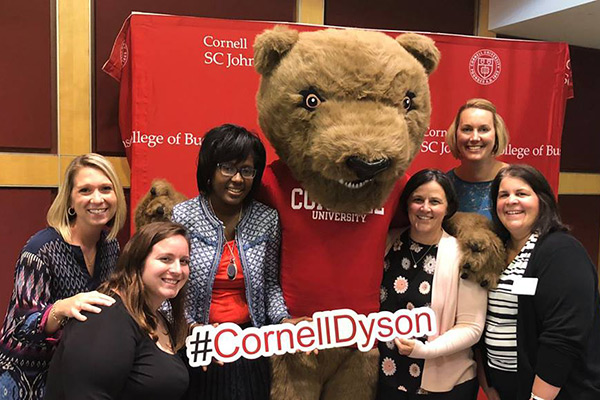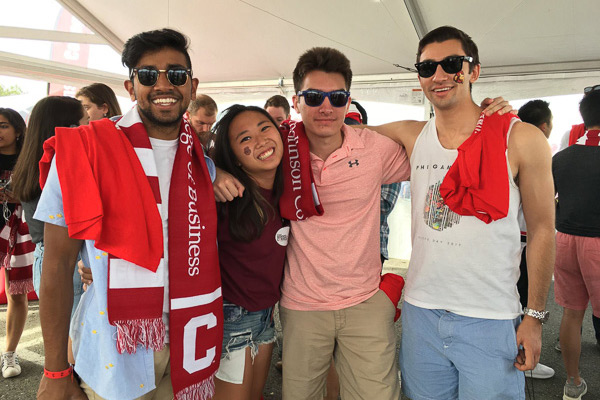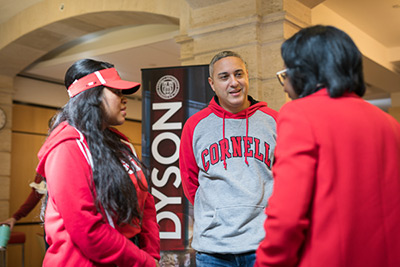 With each other
There are a number of ways to stay connected with your fellow classmates. Get started by checking out the alumni directory and LinkedIn group. Alumni leaders can be found via the advisory council page.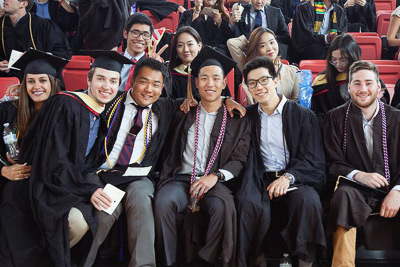 With students
Interested in engaging with current students? To hire a Dyson intern or graduate, contact Dyson's Career Management Center. To mentor a student, visit our mentorship platform. For more information on other ways you can engage with current students, contact the executive director of alumni affairs and development, Tim Oonk.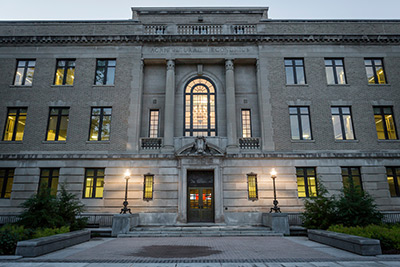 With Dyson
Let us know when you're coming back to campus! Interested in giving a guest lecture, participating in mock interviews, or coming back for a visit? We make it easy for you to engage with the Dyson community. Don't miss out on exciting ways to collaborate and keep your contact information updated. Give to Dyson to keep the opportunities alive that made your Dyson experience count.
March 2, 2020
Dyson Leader in Residence Reggie Fils-Aimé '83 discussed the esport industry's evolution and future with students during the Esports Passion Forum.
November 6, 2019
Embracing his entrepreneurial spirit, Alex Ruiz '90 surprisingly found a home in digital marketing and communications at global powerhouse Accenture Interactive.
October 28, 2019
Former Nintendo president and COO Reggie Fils-Aimé delivers guiding principles for next generation leaders in Cornell lecture.