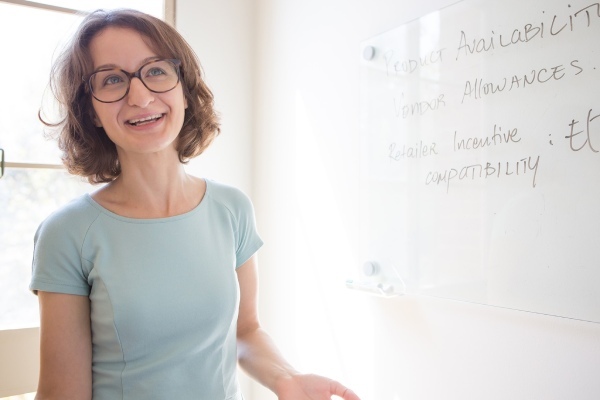 Faculty Expertise
Quantitative Marketing
Industrial Organization
Contact
Charles H. Dyson School of Applied Economics and Management
Website
Biography
Sylvia Hristakeva is an Assistant Professor of Marketing at Cornell University's Dyson School of Applied Economics and Management within the SC Johnson College of Business.

Her primary research provides empirical insights on how vertical relations between producers and suppliers affect market competition, product availability, and welfare. Hristakeva analyzes settings where contracts between firms are unobserved, with policy and managerial contributions.

A separate line of research answers policy-relevant questions related to consumers' heath choices, looking at 1) the determinants of healthiness of consumers' food baskets and 2) the effect of advertising on consumers' adherence to prescription medication and subsequent effects on health outcomes.

Sylvia received a Ph.D. in Economics from Boston College and B.A. in Economics from Trinity College.
Academic Degrees
PhD Boston College, 2016
BS Trinity College, 2009