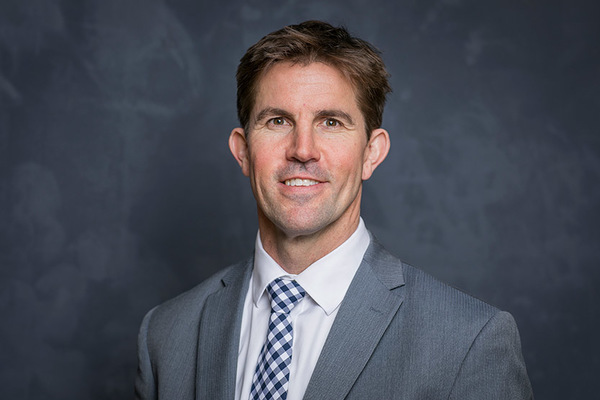 Faculty Area
Interdisciplinary Theme
Faculty Expertise
Applied Economics
Food and Agricultural Economics
Contact
Charles H. Dyson School of Applied Economics and Management
607.255.7417
Biography
Bradley Rickard is a professor of food and agricultural economics in the Charles H. Dyson School of Applied Economics and Management. His teaching and research focus on the economic implications of policies, innovation, and industry-led initiatives in food and beverage markets. Results from his research have been highlighted by various media outlets including Buffalo News, The Economist, Freakonomics.com, National Public Radio, The Wall Street Journal, Washington Post, and Wine Spectator. He also serves as an editor for the Journal of Wine Economics.
Selected Publications
Rickard, Bradley. "On the political economy of guest worker programs in agriculture"Food Policy. 52 (2015): 1-8
Rickard, Bradley; McCluskey, Jill; Patterson, Richard. "Reputation tapping"European Review of Agricultural Economics. 42.4 (2015): 675-701
Rickard, Bradley; Richards, Timothy; Yan, Jubo. "University licensing of patents for varietal innovations in agriculture"Agricultural Economics. 47.1 (2016): 3-14
Gergaud, Olivier; Livat, Florine; Rickard, Bradley; Warzynski, Frederic. "Evaluating the Net Benefits of Collective Reputation: The Case of Bordeaux Wine"Food Policy. 71 (2017): 8-16
Wilson, Norbert; Rickard, Bradley; Saputo, Rachel; Ho, Shuay-Tsyr. "Food Waste: The Role of Date Labels, Package Size, and Product Category"Food Quality and Preference. 55 (2017): 35-44
Rickard, Bradley; Gergaud, Oliver; Ho, Shuay-Tsyr; Livat, Florine. "Trade Liberalization in the Presence of Domestic Regulations: Public Policies Applied to EU and U.S. Wine Markets"Applied Economics. 50.18 (2018): 2028–2047
Akhundjanov, Sherzod; Gallardo, R.; McCluskey, Jill; Rickard, Bradley. "Commercialization of a Demand-Enhancing Innovation: The Release of a New Apple Variety by a Public University"Economic Modelling. 86 (2020)
Ho, Shuay-Tsyr; Rickard, Bradley. "Regulation and purchase diversity: Empirical evidence from the U.S. alcohol market"International Review of Law and Economics. 68 (2021): 106008
Rickard, Bradley; Ho, S.-T.; Livat, F.; Okrent, A. "Date labels, food waste, and supply chain implications"European Review of Agricultural Economics. (forthcoming).
Awards and Honors
Faculty Advisor to Outstanding MS Thesis (2013) NAREA
Recent Courses
AEM 2310/AEM 5210 - Business and Economics of Food
Academic Degrees
PhD University of California, Davis, 2003
MS University of Guelph, 1998
BCom University of Guelph, 1996