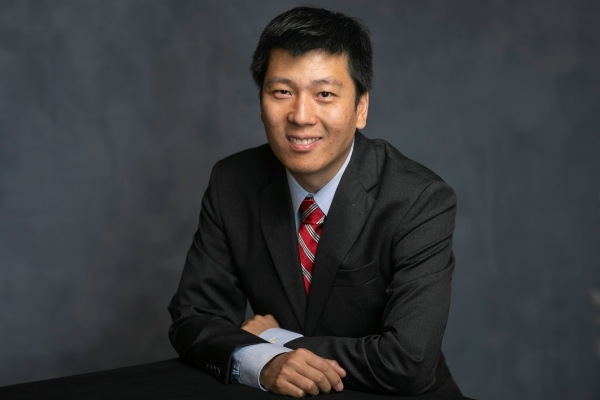 Faculty Area
Interdisciplinary Theme
Faculty Expertise
Food and Agricultural Economics
Environmental, Energy and Resource Economics and Policy
Emerging Markets
Contact
Charles H. Dyson School of Applied Economics and Management
Website
Biography
Dr. Wendong Zhang is an Assistant Professor and Extension Economist in the Dyson School of Applied Economics and Management, SC Johnson College of Business at Cornell University. His research seeks to better understand U.S. farmland market, agricultural water conservation and Chinese agriculture.

He is also an Associate Professor (on leave 2022-2023) in the Department of Economics at Iowa State University, where he is a Faculty Affiliate at the Center for Agricultural and Rural Development (CARD).

Dr. Zhang led the Iowa Land Value Survey at Iowa State, co-founded the ISU China Ag Center, and served as the Academic Vice President of ASFMRA Iowa Chapter.

Dr. Zhang is currently an Associate Editor of American Journal of Agricultural Economics as well as the Journal of Soil and Water Conservation. His research and extension program has also won awards such as the AAEA Bruce Garner Memorial Prize for Applied Policy Analysis Award and the AAEA 2021 Winner of the Distinguished Extension/Outreach Program Award for Individuals with Less than Ten Years' Experience.

Dr. Zhang received his Ph.D. in Agricultural, Environmental and Development Economics from the Ohio State University in July 2015, and he also holds a BSc in Environmental Science from Fudan University in China.
Awards and Honors
Young Professional Achievement Award (2022) College of Food, Agricultural and Environmental Sciences Alumni Society, the Ohio State University
Distinguished Extension/Outreach Program Award, Individual: Less than Ten Years' Experience (2021) Agricultural & Applied Economics Association
Advisor of Winner of the AAEA Best Undergraduate Student Paper Competition (2021) Agricultural & Applied Economics Association
Early Achievement Award in Extension and Outreach (2021) Iowa State University College of Agriculture and Life Sciences
Bruce Garner Memorial Prize for Applied Policy Analysis Award (2019) Agricultural & Applied Economics Association
Academic Degrees
PhD The Ohio State University, 2015
MA Economics, The Ohio State University, 2012
BS Environmental Science, Fudan University, 2009