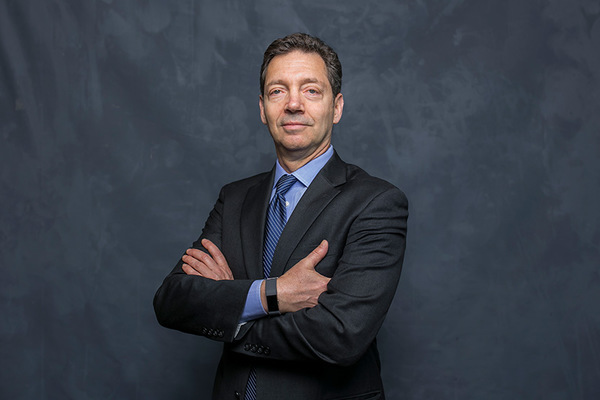 John Tobin
Professor of Practice
CEMS Program Director
Faculty Area
Interdisciplinary Theme
Emerging Markets and Development
Faculty Expertise
Sustainable Business
Corporate Finance
Environmental, Energy and Resource Economics and Policy
Ethics
Global Business
Investments
Law
Strategy
Emerging Markets
Contact
Charles H. Dyson School of Applied Economics and Management
607.255.7470
Biography
Dr. Tobin is an ecologist and attorney with over two decades of private sector experience, having worked in the international finance industry for much of his career. Following a decade of corporate legal practice in the area of emerging markets finance, while actively providing counsel on environmental conservation matters on a pro bono basis, he turned his full attention towards the growing area of corporate sustainability, becoming Managing Director and Global Head of Sustainability at Credit Suisse. In this position, he pioneered a variety of initiatives and policies aimed at setting the finance industry on a more sustainable course. In 2016 he transitioned into a faculty position at Cornell University, where he teaches corporate sustainability, environmental and social risk management, impact investing, environmental finance, and related topics to undergraduates and graduate students in business and public affairs. His research focuses on the use of financial tools to achieve socially beneficial outcomes in the areas of sustainable development and biodiversity conservation, In addition, he actively engages with industry and civil society to develop financial solutions to sustainability problems, including as co-founder of the Coalition for Private Investment in Conservation (CPIC). Dr. Tobin has extensive leadership and governance experience in not-for-profit entities at the board level, particularly in the areas of environment, science, and education.
Selected Publications
Li, Zhu; Delmar, Alejandro; Meghji, Alqayam; Sethi, Suresh; Tobin, John; Deutz, Andrew; Heal, Geoffrey; Niu, Rose; Swanson, Eric; Townshend, Terry. "FINANCING NATURE: Closing the Global Biodiversity Financing Gap". The Paulson Institute, The Nature Conservancy, and the Cornell Atkinson Center for Sustainability. (2020): 258pp
Fitzgerald, Timothy; Higgins, Phoebe; Quilligan, Emma; Sethi, Suresh; Tobin, John. "Catalyzing fisheries conservation investment"Frontiers in Ecology and the Environment. (forthcoming).
Rodewald, A.D.; Arcese, P.; Tobin, John; Sayer, J.; Hawkins, F.; Martin, B.; Guy, B.; Wachowicz, K. "Innovative finance for conservation: roles for ecologists and practitioners"Issues in Ecology. (forthcoming).
Recent Courses
AEM 5300 - CEMS Block Seminar
AEM 2555 - Corporate Sustainability: The Business Challenge
AEM 4090 - Environmental Finance and Markets
Academic Degrees
PhD Harvard University, 1995
JD Harvard University, 1995
BS University of California, Los Angeles, 1986