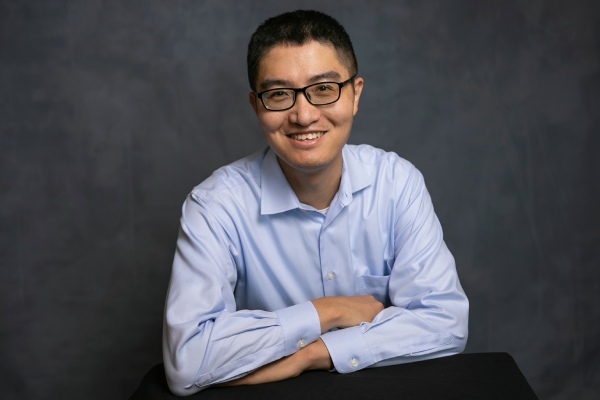 Faculty Area
Interdisciplinary Theme
Behavioral Economics and Decision Research
Faculty Expertise
Finance
Behavioral Research
Decision Making
Contact
Charles H. Dyson School of Applied Economics and Management
607.255.0581
Website
Biography
Lawrence J. Jin is an (untenured) Associate Professor of Finance at Cornell's SC Johnson College of Business and a Faculty Research Fellow at the National Bureau of Economic Research (NBER). His research focuses on asset pricing, behavioral finance, neuroeconomics, and household finance. Much of his research studies how biased beliefs and non-traditional preferences affect asset prices, investor behavior, and firm behavior. His recent work begins to incorporate a more fundamental set of ideas from psychology and neuroscience into models of economic and financial decision-making.

Professor Jin's research has been published in the Quarterly Journal of Economics, the Journal of Finance, the Review of Financial Studies, and the Journal of Financial Economics. He has received the Q-Group's Jack Treynor Prize, the AQR Top Finance Graduate Award, the Vernon L. Smith Excellence Award, the MFA Outstanding Paper Award, and Caltech's ASCIT Teaching Award.

Professor Jin received his Ph.D. in Financial Economics from Yale University in May 2015. He holds a B.S. in Mathematics and Physics from Tsinghua University and a M.S. in Electrical Engineering from Caltech. He also spent two years as a research and trading analyst at Citigroup. Prior to coming to Cornell, Professor Jin was on the faculty at the Division of the Humanities and Social Sciences at Caltech.
Awards and Honors
Vernon L. Smith Excellence Award (2023) Society for Experimental Finance and Chapman University
Teaching Award (2021) Associated Students of the California Institute of Technology (ASCIT)
Outstanding Paper Award (2019) MFA
Top Finance Graduate Award (2015)
Jack Treynor Prize for Research (2014) Q-Group
Recent Courses
NBA 5980 - Behavioral Finance
AEM 4670/AEM 5670 - Investments
Academic Degrees
PhD Yale University, 2015
MS California Institute of Technology, 2006
BS Tsinghua University, 2005