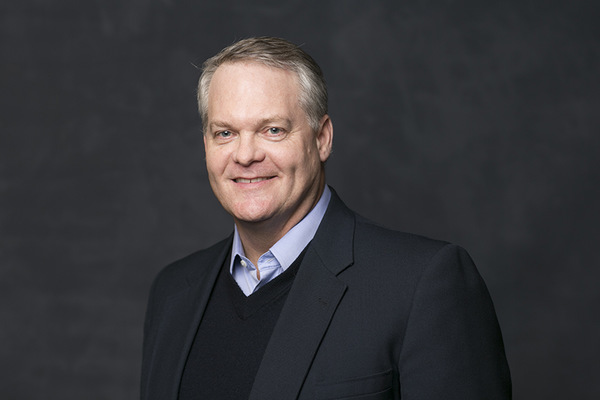 Christopher B. Barrett
Stephen B. and Janice G. Ashley Professor
Co-Editor-in-Chief, Food Policy
Faculty Area
Interdisciplinary Theme
Emerging Markets and Development
Faculty Expertise
Applied Economics
International and Development Economics and Policy
Food and Agricultural Economics
Environmental, Energy and Resource Economics and Policy
Emerging Markets
Contact
Charles H. Dyson School of Applied Economics and Management
607.255.4489
Biography
Chris Barrett is Stephen B. and Janice G. Ashley Professor of Applied Economics and Management, and an international professor of agriculture at the Charles H. Dyson School of Applied Economics and Management, as well as a professor in both the Department of Economics and the Department of Global Development, and a fellow of the David R. Atkinson Center for a Sustainable Future, all at Cornell University. He has won multiple university, national, and international awards for teaching, research and public outreach, and is an elected fellow of the American Association for the Advancement of Science, the Agricultural and Applied Economics Association, and the African Association of Agricultural Economists.
Selected Publications
The Economics of Poverty Traps, Ed. Christopher Barrett, Ed. Michael Carter, Ed. Jean-Paul Chavas. University of Chicago Press. (2019): 464pp
Jensen, Nathaniel; Barrett, Christopher; Mude, Andrew. "Cash Transfers and Index Insurance: A Comparative Impact Analysis From Northern Kenya"Journal of Development Economics. 129.1 (2017): 14-28
Liang, Jingjing; Crowther, Thomas; Picard, Nicolas; Wiser, Susan; Zhou, Mo; Alberti, Giorgio; Schulze, Ernst-Detlef; McGuire, A; Bozzato, Fabio; Pretzsch, Hans; de-Miguel, Sergio; Paquette, Alain; Hérault, Bruno; Scherer-Lorenzen, Michael; Barrett, Christopher; Glick, Henry; Hengeveld, Geerten; Nabuurs, Gert-Jan; Pfautsch, Sebastian; Viana, Helder; Vibrans, Alexander; Ammer, Christian; Schall, Peter; Verbyla, David; Tchebakova, Nadja; Fischer, Markus; Watson, James; Chen, Hui; Lei, Xingen; Schelhaas, Mart-Jan; Lu, Huicui; Gianelle, Damiano; Parfenova, Elena; Salas, Christian; Lee, Eunkyu; Lee, Boknam; Kim, Hyun; Bruelheide, Helge; Coomes, David; Piotto, Daniel; Sunderland, Terry; Schmid, Bernhard; Gourlet-Fleury, Sylvie; Sonké, Bonaventure; Tavani, Rebecca; Zhu, Jun; Brandl, Susanne; Vayreda, Jordi; Kitahara, Fumiaki; Searle, Eric; Neldner, Victor; Ngugi, Michael; Baraloto, Christopher; Frizzera, Lorenzo; Bałazy, Radomir; Oleksyn, Jacek; wiecki, Tomasz; Bouriaud, Olivier; Bussotti, Filippo; Finér, Leena; Jaroszewicz, Bogdan; Jucker, Tommaso; Valladares, Fernando; Jagodzinski, Andrzej; Peri, Pablo; Gonmadje, Christelle; Marthy, William; O'Brien, Timothy; Martin, Emanuel; Marshall, Andrew; Rovero, Francesco; Bitariho, Robert; Niklaus, Pascal; Alvarez-Loayza, Patricia; Chamuya, Nurdin; Valencia, Renato; Mortier, Frédéric; Wortel, Verginia; Engone-Obiang, Nestor; Ferreira, Leandro; Odeke, David; Vasquez, Rodolfo; Lewis, Simon; Reich, Peter. "Positive Biodiversity-productivity Relationship Predominant in Global Forests"Science. 354.6309 (2016): 196 and aaf8957-1-aaf8957-12
Jagnani, Maulik; Barrett, Christopher; Liu, Yanyan; You, Liangzhi. "Within-Season Producer Response to Warmer Temperatures: Defensive Investments by Kenyan Farmers"The Economic Journal. (forthcoming).
Dillon, Brian; Barrett, Christopher. "Global Oil Prices and Local Food Prices: Evidence from East Africa"American Journal of Agricultural Economics. 98.1 (2016): 154-171
Abay, Kibrom; Abate, Gashaw; Barrett, Christopher; Bernard, Tanguy. "Correlated Non-Classical Measurement Errors, 'Second Best' Policy Inference and the Inverse Size-Productivity Relationship in Agriculture"Journal of Development Economics. 139 (2019): 171-184
Barrett, Christopher; Bevis, Leah. "The Self-reinforcing Feedback Between Low Soil Fertility and Chronic Poverty"Nature Geoscience. 8.12 (2015): 907-912
Rohr, Jason; Barrett, Christopher; Civitello, David; Craft, Meggan; Delius, Bryan; DeLeo, Giulio; Hudson, Peter; Jouanard, Nicolas; Nguyen, Karena; Ostfeld, Richard; Remais, Justin; Riveau, Gilles; Sokolow, Susanne; Tilman, David. "Emerging Human Infectious Diseases and the Links to Global Food Production"Nature Sustainability. 2.6 (2019): 445-456
Barrett, Christopher; Constas, Mark. "Toward a theory of resilience for international development applications"Proceedings of the National Academy of Sciences. 111.40 (2014): 14625-14630
Barrett, Christopher; Cason, Jeffery; Lentz, Erin. Overseas Research: A Practical Guide: Third Edition. Routledge. 3rd (forthcoming).
Awards and Honors
Fellow (2016) American Association for the Advancement of Science
USAID Science and Technology Pioneers Prize, Grand Prize winner (2013) US Agency for International Development
Fellow (2010) Agricultural and Applied Economics Association
Fellow (2010) African Association of Agricultural Economists
Agricultural and Applied Economics Association's Distinguished Graduate Teaching Award for ten or more years' experience (2017)
Recent Courses
AEM 2000 - Contemporary Controversies in the Global Economy
AEM 7650/ECON 7650 - Development Microeconomics Graduate Research Seminar
AEM 9900 - Doctoral-Level Thesis Research
AEM 7900 - Graduate-Level Thesis Research
AEM 7000 - Individual Study in Applied Economics and Management
AEM 4970 - Individual Study in Applied Economics and Management
AEM 8900 - Master's Level Thesis Research
AEM 4980 - Supervised Teaching Experience
AEM 4990 - Undergraduate Research
Academic Degrees
PhD University of Wisconsin, Madison, 1994
MS University of Oxford, 1985
BA Princeton University, 1984