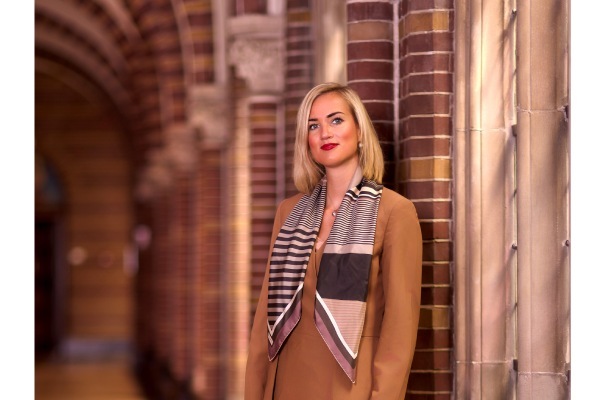 Alissa Kleinnijenhuis
Visiting Assistant Professor
Faculty Fellow, Cornell Atkinson Center for Sustainability
Faculty Area
Interdisciplinary Theme
Faculty Expertise
Finance
Climate Finance
Investments
International Finance
Asset Management
Emerging Markets
Financial Crises
Corporate Finance
Asset Pricing
Contact
Charles H. Dyson School of Applied Economics and Management
Biography
Alissa M. Kleinnijenhuis is a Visiting Assistant Professor of Finance at the Cornell SC Johnson College of Business, Cornell University and is affiliated with the Finance department at the Imperial College Business School of Imperial College London. Dr. Kleinnijenhuis is Research Associate at the Institute for New Economic Thinking (INET) at the Oxford Martin School of the University of Oxford, a Non-Resident Fellow at Bruegel (an EU think tank specializing in economics), a RPN Member of Sustainable Finance at the Centre for Economic Policy Research (CEPR), and a Faculty Fellow of the Cornell Atkinson Centre for Sustainability. She taught a new, and first, course at Stanford University on Climate Finance. In Fall 2023, she teaches the inaugural Climate Finance course at the Cornell SC Johnson College of Business, at Cornell University.

Alissa actively collaborates with and advises governments, central banks, corporations, think tanks, and international institutions – including the European Central Bank, the Bank of England, the International Monetary Fund, the African Development Bank, and Fidelity Investments. Alissa is the founding editor of the "Handbook of Financial Stress Testing" (Cambridge University Press, 2022). She is also a founding editor of "Elements in Climate Finance," a novel publishing format of Cambridge University Press, combining features of books and journals. Since 2023, she organizes Young Scholars' Webinar on Climate Finance and Economics (supported by the E-Axis Forum).

Kleinnijenhuis' research examines how finance can advance the public good, focusing on leveraging the financial sector for a climate change solution. Her research in her primary area of focus, climate finance, examines how financial incentives can be aligned with limiting climate risks and financing the transition to a carbon-neutral and sustainable economy. Her research is all about making the triangular sectors of finance – the public, private, and academic sectors – work for the green transition. Her second area of expertise concerns financial stability, financial crises, financial stress testing, and financial regulation. Her third area of expertise is asset pricing and mathematical finance; she has also taught courses in these areas at the University of Oxford.

Dr. Kleinnijenhuis holds a BS from Utrecht University in Economics and Mathematics (cum laude), an MSc in Mathematics and Finance from the Imperial College London, and a D.Phil. (Ph.D.) in Mathematical and Computional Finance from the University of Oxford (Mathematics Department). She was a Postdoctoral Fellow at the MIT Sloan School of Management and the MIT Golub Centre for Finance and Policy (GCFP) at the Massachusetts Institute of Technology (MIT), and a Research Scholar at the Stanford Institute of Economic Policy Research (SIEPR) at Stanford University. She held a Visiting Scholar position at Yale University and the University of California Santa Barbara, and worked for Morgan Stanley and Allianz Global Investors.
Recent Courses
AEM 4940 - Undergraduate Special Topics in Applied Economics and Management
Academic Degrees
PhD University of Oxford, 2020
MS Imperial College London, 2014
BA University College Utrecht, 2013