CEMS Director
Welcome to the MPS in Applied Economics and Management with the CEMS Master in International Management at Cornell University!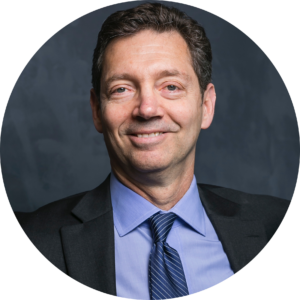 We are delighted that you are exploring CEMS at Cornell and hope you'll find this program as exciting as we do. Cornell is honored to be the only U.S. academic member of the prestigious network of CEMS schools, corporate and social partners, and alumni that delivers a program to prepare responsible business leaders who contribute to a more open, sustainable, and inclusive world.
The CEMS Master in International Management (MIM) provides students enrolled in our MPS in Applied Economics and Management the opportunity to greatly enhance their experience and add an international dimension to their training. Participants in our CEMS program fulfill the requirements of one of six MPS concentrations while at the same time meeting the requirements for the CEMS MIM, and are able to do so by adding only one semester to their MPS studies, which is spent at one of our 34 CEMS partner schools around the world. Add to this the rigorous training in international business and the professional development opportunities that CEMS offers, and you have (quite literally) a world-class educational experience. While it's a demanding undertaking, for students with global ambitions and the drive to succeed in today's international business environment, CEMS is a choice unlike any other—and Cornell is the only university to offer this program to students looking to enroll at a US university.
Unique aspects of CEMS at Cornell include the opportunity to study with a truly global cohort of students at both Cornell and at your host school abroad, the ability to connect with students of a large number of complementary disciplines, and Cornell's approach to real-world problem solving. Additional benefits include having not one but two powerful networks, through both Cornell and CEMS (including the CEMS Club USA), and the important skills you will develop in a program targeted at training international business leaders.
If you're the kind of student who is academically and culturally curious, who wants to excel in an interconnected business world, and who feels like a global citizen, then I hope you apply to become part of next year's Cornell CEMS class.
As CEMS Program Director at Cornell, I invite you to review the information on our web pages as well as on the CEMS website and reach out to us if you have any questions about the program. You are also welcome to read more about my background, and the approach that I bring to Cornell's CEMS program, on my faculty page.

Professor John Tobin-de la Puente is the director of the CEMS Master in International Management within the MPS in Applied Economics and Management program at the Charles H. Dyson School of Applied Economics and Management, part of the Cornell SC Johnson College of Business. He holds a PhD in Organismic and Evolutionary Biology and a JD, both from Harvard, as well as a BS in Biology from UCLA. As an ecologist and attorney with over two decades of private sector experience, Professor Tobin-de la Puente has worked in the international finance industry for much of his career, focusing in recent years on the principles and practices of corporate sustainability.