MPS in Applied Economics and Management
Enter the real world of business having solved real-world problems.
Tomorrow's leaders need more than vision. They need an understanding of economics, backed by data and tested on real-world problems. Cornell's Master of Professional Studies (MPS) in Applied Economics and Management (AEM) is a one-year program designed to build upon your undergraduate experience and launch your career with an industry-specific focus in one of five specialized concentrations.
What Makes the MPS in Applied Economics and Management Program Unique?
Economic theory. Rigorous coursework in one of five concentrations. All centered on performance learning and real-world problem solving. The MPS in Applied Economics and Management (AEM) furthers your career and gives you a competitive edge in just one year.
Based at Cornell's Charles H. Dyson School of Applied Economics and Management, students in the MPS in AEM program study a wide range of topics, from international trade and development; to food, energy, and resource economics; to innovations in technology. In addition to choosing from five industry-focused concentrations, students have the option to pursue the CEMS Master in International Management (MIM), which is unique to Cornell—the only university in the United States to offer this collaborative international program.
The CEMS MIM provides you with an open door to one of more than 30 top-tier business schools globally for a semester abroad and the ability to work on a Cornell-designed international project (Global Performance Learning Lab) or an internship. To be considered for CEMS MIM, students must  have previously completed basic business coursework and have strong language skills in English and another language.  Three semesters are necessary to complete the MPS and CEMS MIM requirements.
MPS in AEM concentrations:
MPS with CEMS MIM:

MPS in Applied Economics and Management Events
There are no events to display.
World-Class Faculty and Resources
As part of the Cornell SC Johnson College of Business and one of the largest Ivy League universities, students in the MPS in AEM program learn from the best and have access to top-quality resources at our Ithaca, New York campus. From advising and career management to the numerous clubs and social activities offered throughout the campus, there are endless services and support options that students can incorporate into their academic experience.
A powerful and inclusive community
The Dyson School's reputation for selectivity, rigor, and academic excellence stretches far beyond the Cornell University campus. From classes to real-world problem-solving projects to events and social gatherings, you'll be surrounded by a dedicated yet inclusive community of peers, which consists of fellow MPS in AEM students as well as those in other MPS programs. The strong sense of community and inviting culture unique to Dyson and Cornell allows for meaningful connections, networks, and friendships to form with ease. Here, you'll feel both challenged and supported, academically, professionally, and personally.
An immersive curriculum and real-world problem solving
At Dyson, education goes beyond the classroom. Students in the MPS in AEM spend their year rigorously studying coursework in their concentration while tackling a real-world problem specific to their area of focus. This allows for practical application of economic theory and vaults students into their business career with a competitive edge.
Career Support for MPS Students
Graduates of the MPS in AEM program go on to work for companies such as Goldman Sachs, Google, and the Busara Center for Behavioral Economics in Nairobi, Kenya. Cornell's SC Johnson College of Business career management team will provide you with the tools, resources, and support needed to navigate your career path well into the future. Obtaining a sought-after job is achievable because of the exposure to experiential learning, integrated curriculum, and expertise that you will receive.
Are You a Good Fit for the MPS in Applied Economics and Management Program?
The MPS in AEM curriculum is best suited for those early in their career looking to grow or expand their undergraduate degree with a specialized master's degree from a top-tier Ivy League institution. Students accepted into the program must meet the following prerequisites:
For Cornell students:
Completion of a bachelor's degree
GMAT (preferred) /  GRE (accepted)*
* GRE/GMAT requirement may be waived to Cornell undergraduates with a cumulative GPA of 3.3 or higher.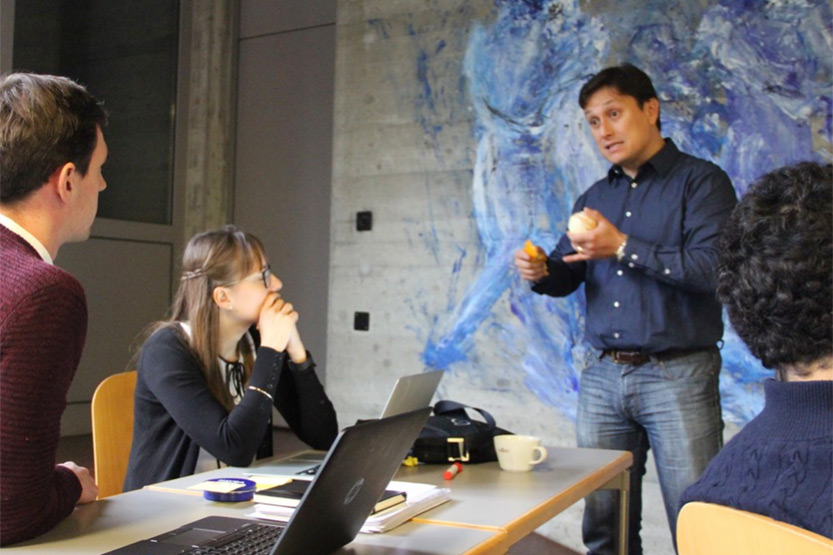 Ready to Take the Next Step to Advance Your Career?
Application deadlines for the MPS in AEM program:
Applicants must submit all application components by the deadline listed for each round in order to be considered in that round. Incomplete applications will not be reviewed.
For Fall Intake
Round One: December 1
Round Two: January 15
Round Three: March 1
Round Four: April 15