CEMS Master in International Management (MIM)
Earn Your CEMS MIM from the Only School Offering It in the United States
Cornell's Charles H. Dyson School of Applied Economics and Management is one of more than 30 prestigious global management schools around the globe that offers the CEMS Master in International Management (MIM). The CEMS Alliance, based in Paris, admits no more than one institution per country, and in 2020 Cornell became the only university in the United States to offer the CEMS MIM, joining the London School of Economics, HEC in France, Tsinghua University in China, and a number of other top business universities from around the world. The CEMS schools, working in partnership with nearly 80 multinational corporations, deliver a study experience characterized by intensive collaboration among the diverse members of the network: bright students, active alumni, accomplished academics, and prominent global companies. The CEMS MIM students interact with these global companies as part of their required team projects and as potential future employers. Students in the CEMS MIM also complete an international semester spent on exchange at one of the other CEMS business schools' world-class programs, a key and required element of the prestigious curriculum.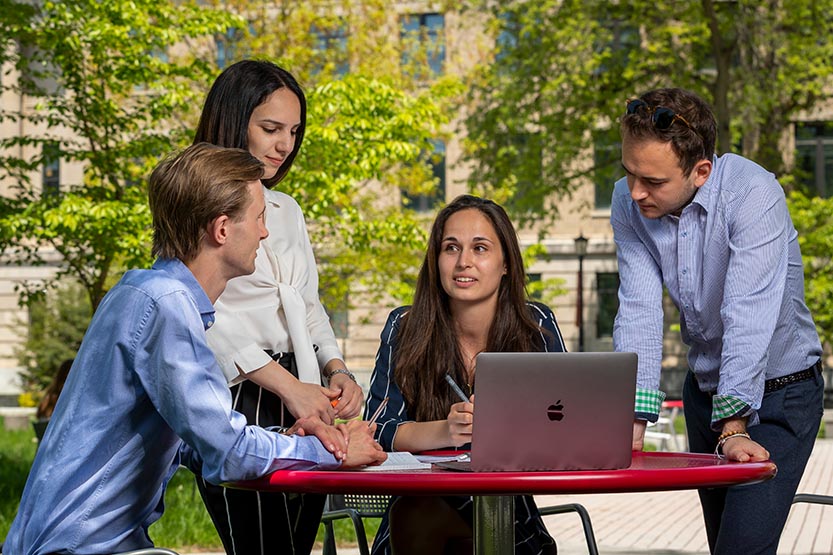 At Cornell, CEMS MIM is offered in conjunction with Dyson's MPS in Applied Economics and Management (AEM). Students in the program complete the Dyson MPS in their chosen concentration and fulfill the requirements for the CEMS MIM. In doing so, you will develop the leadership skills, management acumen, and a tight-knit, global network of friends and connections from the CEMS community of schools. Together with peers from around the world, you will develop the critical business and management expertise, professional connections, and cultural perspective needed to become a leader in international business.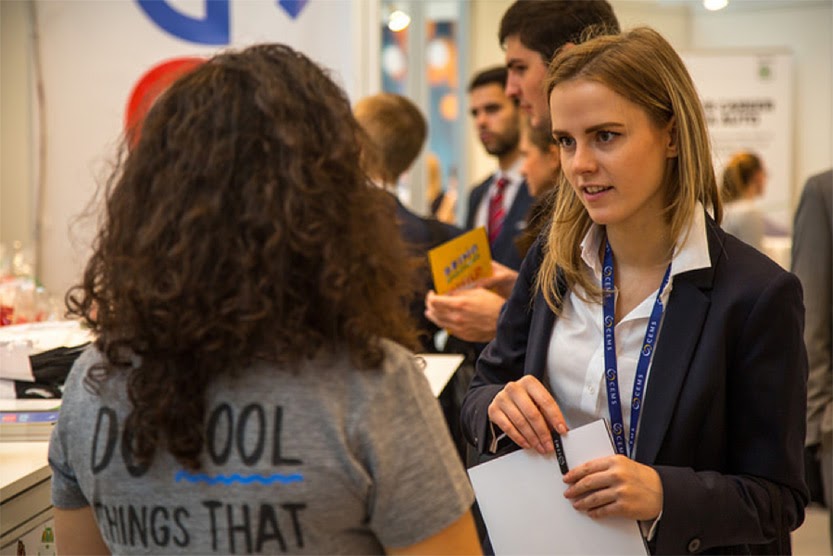 Through the rigorous CEMS MIM classes, business projects for clients, and spending extended periods of time studying and working internationally, you will graduate with a competitive edge for your international business career. Cornell's CEMS MIM curriculum will help you develop the independent research skills, analytical thinking, cultural savviness, and network that are critical to success in global management, consulting, policy, and research across all industries.
What Should You Expect If You Enroll in the CEMS Master in International Management (MIM)?
In the United States, the CEMS Master in International Management (MIM) is offered exclusively at Cornell University, as part of Dyson's MPS in Applied Economics and Management. CEMS MIM is a prestigious supranational business curriculum that is viewed by many as the best passport for a career in international business. CEMS is highly ranked in the QS Masters in Management ranking (most recently, 15th) and The Economist Masters in Management ranking (most recently, 8th).
Does Cornell's CEMS MIM offer a Master of Science (MS)?
Cornell's CEMS MIM is not a master of science (MS) degree, but a professional degree. Professional degrees offer advanced education designed to prepare you to work in a specific field, such as international management, and do not require a research thesis.
Students who enroll in CEMS at Cornell obtain a Master in International Management (MIM) from the CEMS Alliance of leading international business schools as well as a Master of Professional Studies (MPS) degree in Applied Economics and Management from the Cornell SC Johnson College of Business. Typically, graduates attend the graduation ceremonies at their respective home schools as well as the CEMS graduation. The CEMS graduation is a large and festive event bringing together roughly 1,000 graduates from all CEMS host schools around the world to a single location for a multi-day celebration. The event is usually hosted at the campus of a CEMS school. Recent and upcoming locations for CEMS graduation festivities include Vienna, Cairo, London, and Bergen.
What Does CEMS Stand For?
Originally the Community of European Management Schools and International Companies, CEMS changed its name to reflect the evolution of the program and its growth outside of Europe, and is now the Global Alliance in Management Education—but the well-established CEMS acronym is still widely used. Currently there are CEMS member schools in Western, Central, and Eastern Europe, Asia, Africa, Oceania, and South and North America.
How Much Does the MPS in Applied Economics and Management (AEM) with the CEMS Master in International Management (MIM) Cost?
The tuition rate for the '22-'23 academic year is $31,228 per semester, and most students complete the MPS in Applied Economics and Management with CEMS MIM in three semesters. As a general guideline, Cornell has experienced a 3-5 percent average annual tuition increase in recent years. MPS students typically fund their tuition and expenses with a combination of federal and private student loans.  Additionally, there may be financial aid available for exceptional students (especially US nationals). For more information on tuition and the costs of attendance, please see the Cornell Graduate School page on costs and funding.
Do I Need Years of Work Experience to Enroll in the CEMS MIM?
Several years of work experience is not expected for CEMS MIM.
Unlike a traditional master's program, CEMS MIM is a pre-experience offering. The CEMS MIM curriculum is created to propel students without years of work experience to the top of applicant pools for exciting careers in international business.
What is the Benefit of the Global Aspect of CEMS MIM?
A key, and required element, of CEMS MIM is the full-semester exchange at one of the CEMS Alliance schools. This is both enriching from an educational point of view but also from a personal point of view, enabling students to further cement their knowledge-base of international business.
What Our Students Say about Our CEMS Offering
"I've learned how to handle multiple projects and how to work with two international teams of talented individuals. [CEMS MIM] has taught me to [how to] work over multiple time zones and handle different work cultures." Axel Létondot, MPS '21
Apply for Cornell's CEMS MIM
Seeking a world-class education in international business from an Ivy League university? The CEMS MIM offering provides that and a global coalition of business programs.
No other university in the United States offers the unique combination of a rigorous education and international learning in a pre-experience master's in international management. 
After earning your CEMS MIM you'll be prepared to be a leader in global management and international business.