CEMS Careers
Benefits of a CEMS Master in International Management (MIM)
Each year, about 1,300 students from more than 70 nationalities are admitted to a specialized masters program with CEMS at one of 34 business schools around the world. With more than 15,000 CEMS alumni, surveys show great international mobility upon graduation, with most alumni living and working abroad in one of more than 75 countries.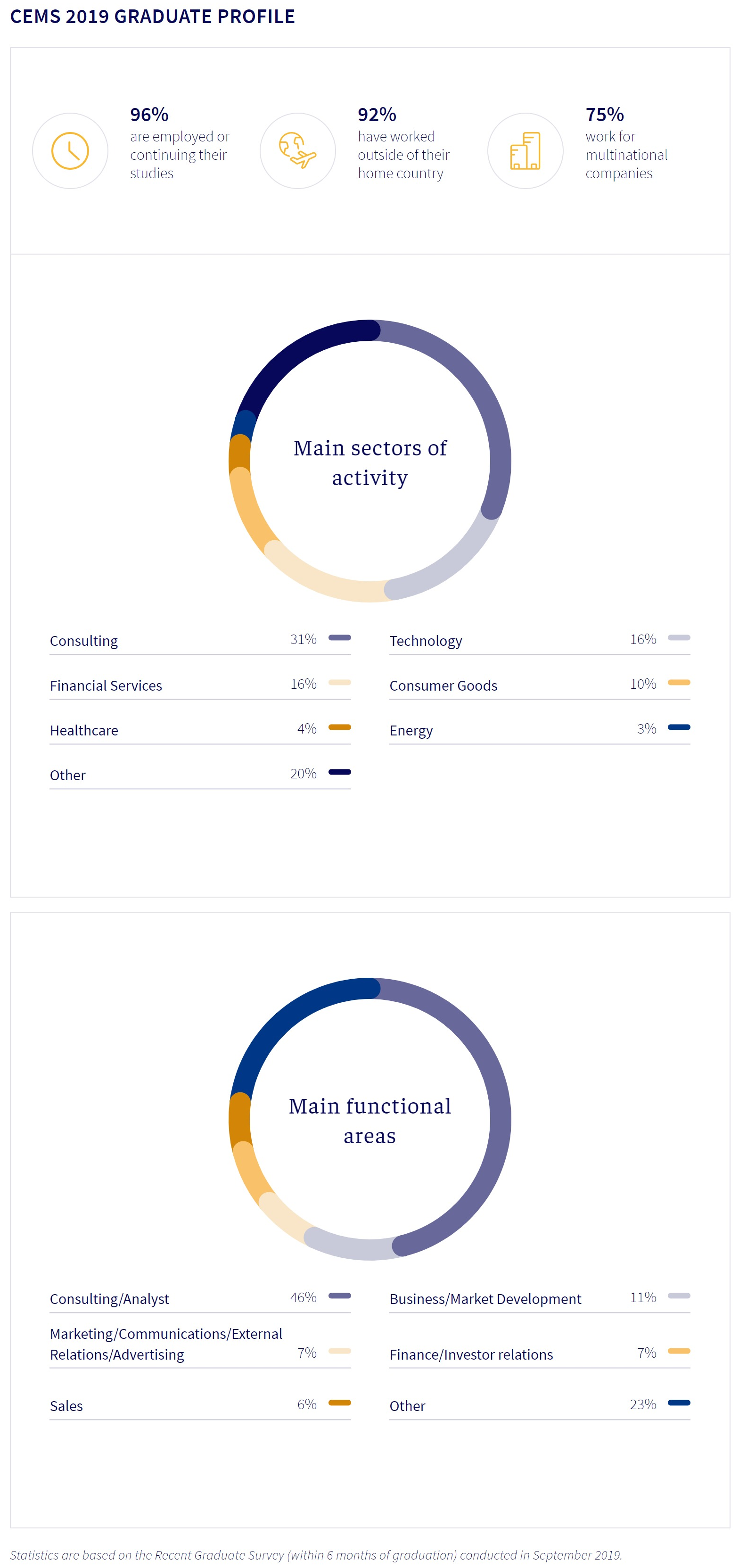 CEMS Career Resources
Cornell CEMS students (colloquially known as CEMSies) have access to both Cornell and CEMS career resources.  CEMS career resources are especially focused on building connections between CEMS students and the roughly 70 CEMS corporate partners interested in students across the CEMS network. These resources include:
The CEMS Career Center
An online platform highlighting internships and jobs with the CEMS corporate partners.
The CEMS CV Database
Post your resume and attract the interest of CEMS corporate partners.
Going Global
An online directory featuring country career guides and a global employer directory.
CEMS Career Fairs
Recruitment and networking events take place in November and March.
CEMS Internships
One of the key components of CEMS is the international internship which provides valuable business experience sought after by employers. Internships should be at least eight weeks of full-time work at one organization with responsibilities suitable for a graduate student. Many CEMSies find their internships with CEMS Corporate Partners or CEMS Social Partners, although this is not mandatory. CEMS students are responsible for finding their internships and may use Cornell and CEMS career resources along with their search skills.
For additional information, please visit CEMS Recruitment & Career Services. For career outcomes data from the broader MPS in Applied Economics and Management program, please visit the MPS AEM careers page.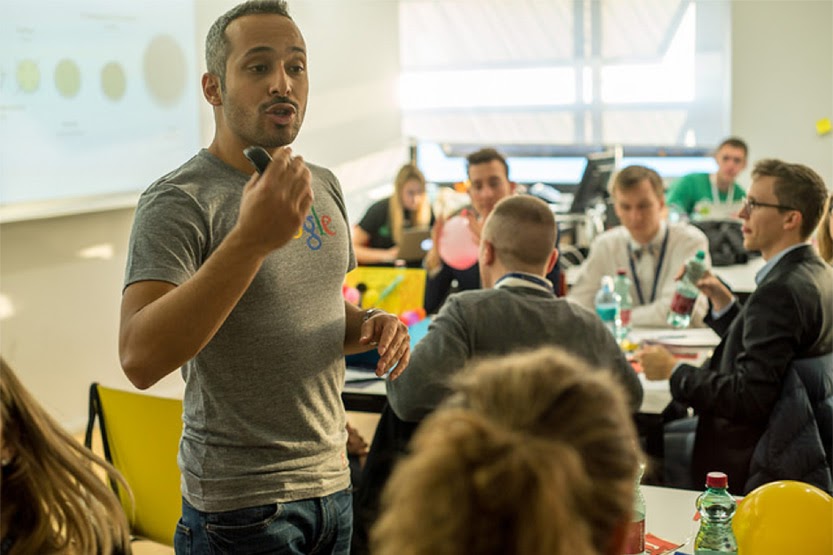 For more information on the structure and requirements of the CEMS MIM, please visit the Curriculum page.