Our Director
MPS in Applied Economics and Management
Welcome to the MPS in Applied Economics and Management!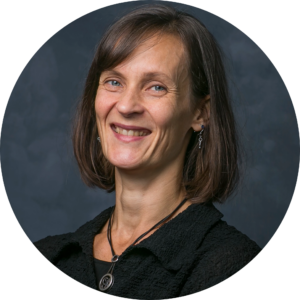 The rapid growth of this unique program, as well as its global reputation, has enabled usto bring in excellent cohorts of students that we hope you can be a part of. The program offers an expanding set of tailored courses in business essentials such as leadership, communication and teamwork; analytics including computing and data science; and specialized topics within the concentrations.
This STEM-designated program is different from most other one-year master's programs in management by the opportunities it offers for developing deeper skills and industry insights within six concentrations. Each concentration has a rich set of elective courses that allow students to tailor their program according to their career interests. The curricular learning is also exceptional in combining rigorous data analytic and theoretical knowledge with consulting and cooperative projects with specialist companies.
The experiences, knowledge, and skill sets acquired allows our students to transform from college graduates to high-performing professionals. This gives them an edge in the job market for careers in consulting, economic development, financial services, consumer products, and technology companies. Career development within MPS AEM begins on Day 1 of the program with our dedicated career services team. The growth and the history of the program also allow us to connect students to an expanding global alumni network to whom they can reach out for collaboration and mentoring. Once a Cornellian, always a Cornellian!
If this program sounds like a perfect fit for you, I hope to see your application sometime soon.
Aija Leiponen
Professor Aija Leiponen is the director of the MPS in Applied Economics and Management at the Charles H. Dyson School of Applied Economics and Management, part of the Cornell S.C. Johnson College of Business. She is an expert on innovation strategy in digital industries and her recent work has examined conflict and cooperation in wireless telecommunication standard development and the nature and implications of markets for (big) data. She is currently fascinated by the emergence of decentralized platforms and applications based on blockchains. Professor Leiponen co-teaches the first part of the MPS Problem-Solving Project sequence and also leads the Technology Management concentration.