Career Preparation Resources and Videos
The videos posted here are just an inkling of the types of career prep tutorials and "crash courses" you'll find all around campus through different channels. In addition, below are just a few of the media resources to consider as key steps to personal prep!
Media Resources
Chatter, our online community that provides critical information about, well, everything
Alumni Advisor Network, where you can connect with Dyson, CALS, and Cornell alumni for career conversations, resume critiques, and mock interviews
Studio 150, our recently launched communications studio, named in honor of Cornell's Sesquicentennial, to capture lessons learned and industry tips from our alumni
Visiting Executive Roundtables, spontaneous brainstorming sessions recorded for sharing
LinkedIn, a directory of more than 3,000 Dyson alumni representing a wide array of roles and opportunities
Videos
Resume and Cover Letter Preparation for Professional Service Firms
So, You Want to Be a CPA?
Part I: Preparing for a First-Round Interview with a Professional Service Firm
Part II: Preparing for a Second-Round Interview with a Professional Service Firm
Case Interview Workshop
Case interviewing is a critical component of any interview with a professional service firm, plus banks are also increasingly using this interview technique. It pays to practice and to be prepared. View the video of a workshop conducted by Ernst & Young representatives Keyuri Shah, Bea Smith '09 (Dyson alum), and Aaron Feinberg '08 (ILR alum).
Jack Little, CPA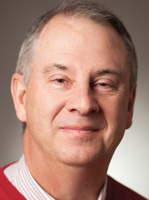 Professor of Practice
"Yes, it is possible to meet the educational requirements of the CPA exam while at Cornell! Contact me if you want to know more."