International Fresh Produce Association Program
March 24-29, 2024
The International Fresh Produce Association (IFPA) and Cornell University partner to bring the Ivy League to the produce industry through the Produce Executive Development Program. Designed for mid- to senior-level produce industry executives committed to maximizing their strategic planning, business leadership, and executive management skills, the IFPA Produce Executive Development Program at Cornell provides world-class, executive-level education to all industry members.
Who Should Attend?
This program is designed for mid- to senior-level produce executives. If you are in a leadership position, looking for one, and/or involved in your company's strategic planning and execution, this program is for you. The maximum class size for the program is 40 participants to ensure a dynamic, yet intimate learning environment for participants.
Curriculum
Sessions and presentations are augmented with guest speakers, case studies, simulation, working groups, and discussion. Key topics covered are: today's food retailing climate, competitive strategy development, branding strategies for the produce industry, team dynamics, decision making, best-in-class produce strategies, negotiation, conflict resolution, new product development strategies, strategies for growth in today's food industry, global food industry trends and strategies, survival guide to finance in strategic planning, and supply chain effectiveness.
Tuition includes:
Five nights hotel lodging at the renowned Statler Hotel
Breakfasts, lunches, breaks and several group dinners
All classroom sessions, materials, and tours
Personalized assessment tools and customized reports
Completion certificate and group photo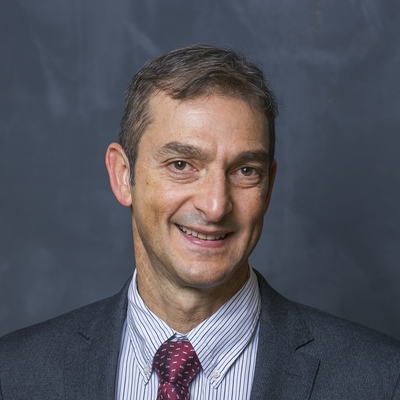 Miguel Gomez
Director, Food Industry Management Program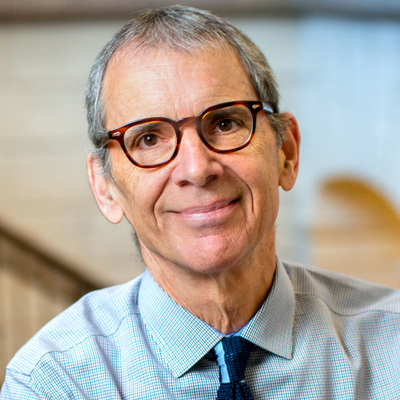 Ed McLaughlin
Director Emeritus, Food Industry Management Program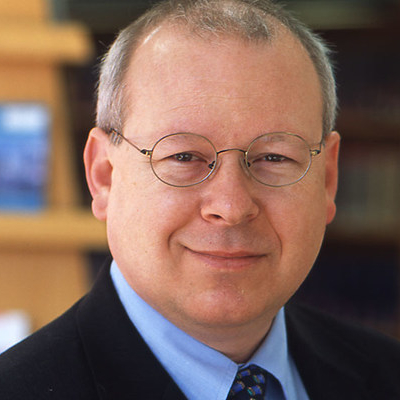 Michael J. Hostetler
Director, Leadership Studies, Johnson Graduate School of Management, Cornell University
Recent Participating Companies
Albert's Organics
Allegiant Systems, Inc.
Alpine Fresh
Andrew & Williamson Fresh Produce
Andrew Smith Company
Anthony Marano Co.
Apio, Inc.
Argaman
ATI
Avocados From Mexico
Backyard Farms, LLC
Baldor Specialty Foods, Inc.
Birds Eye Fresh
Bix Produce Company
Black Gold
Bland Farms
Blue Book Services
Brennan's Farm Market, Inc.
Bristol Farms
C. H. Robinson Worldwide, Inc.
CA Tree Fruit Agreement
Cabbage, Inc.
Caito Foods Service, Inc.
Cajas Agricolas
California Avocado Co.
California Giant Berry Farms
Campos Borquez
Canadian Produce Marketing Association
Capital City Fruit Co., Inc.
Cargoldmex
Caribbean Produce Exchange, Inc.
Central Food Retail Co., LTD.
Central New York Regional Market Authority
Charlie's Produce Company
CHEP
Chick-fil-A, Inc.
Chiquita Brands Int'l, Inc.
Ciruli Brothers/Amex Dist.
Citrus Australia, LTD.
Club Chef
Coastal Sunbelt Produce
Coastline Produce
Condies Foods, Inc.
Consumer Fresh Produce
Conv. Foods Pty,- Salad
Costa Group (Tomato Exc.)
Crunch Pak Sliced Apples
Customized Fruit Solutions
DNO Inc
Dawson's Orchards
Deardorff Family Farms
Delta Fresh Sales
Dimetri Gardikas Produce, Inc.
Dole N.A. Tropical Fresh Fruit
Domex Superfresh Growers
Driscoll's
Duda Farm Fresh Foods, Inc.
Earth Source Trading Inc.
Eurofresh, Inc.
F & S Produce Company
Family Tree Farms
Famous Software
Farm Fresh Direct, LLC
Feeding America
Field Fresh Foods, Inc.
Filice Farms, LP
First Fruits Marketing of Washington
FMC Technologies
Food Lion, LLC
FoodSource
Four Seasons Family of Companies
Four Seasons Produce, Inc.
Fowler Bros. Inc.
Fox Packaging
Fresh Express, Inc.
Fresh Innovations, LLC
Fresh Quest, Inc
Fresh Start Foods Canada, LTD.
Fresh Tex Produce, LLC
FreshPoint Tomato
Freshway Foods
FreshXperts, LLC
Frey Produce
Frieda's, Inc.
Gemcon Food & Agriculture Products
Get Fresh Sales
Gills Onions, Inc.
Giro Pack, Inc.
Global Bloom
Gold Coast Packing Co., Inc.
Golden Sun Marketing
Great West Produce, Inc.
Green Giant Fresh
Grupo GR
Hardie's Fruit & Vegetable Co.
Hass Avocado Board
Heartland Produce Company
Horton Fruit Company
Houweling's Tomatoes
Hussmann Corporation
IFCO SYSTEMS, N.A.
Index Fresh
Indianapolis Fruit Company, Inc.
Interrupcion Fair Trade
Ippolito Fruit & Produce Ltd.
It's Fresh!
J-C Distributing, Inc.
John Deere Agri Services
Kingdom Fresh Produce Inc.
L & M Companies
Lakeside Produce
Leonali S. de R.L. de C.V.
Locus Traxx
Loffredo Fresh Produce Co.,
Lucky's Real Tomatoes
Malena Produce, Inc.
Mann Packing Company
Market Fresh Produce, LLC
Markon, Inc.
Maryland Food Center Authority
MAS Melons & Grapes, LLC
Mastronardi Produce, LTD.
McEntire Produce
Meijer
Melissa's/World Variety Produce, Inc.
Meridian Fruits SPR de RL
Mike Pirrone Produce
Misionero Vegetables
MIXTEC
Muir Copper Canyon Farms
Muranaka Farm
N2N Global
Nature Fresh Farms, LLC
Naturipe Farms, LLC
North Bay Produce, Inc.
Northeast Packaging Company
Northwest Horticultural Council
Nunhems USA
Nunhems, France
Ocean Mist Farms
Ontario Greenhouse Vegetable Growers
Orangeline Farms
Organically Grown Co.
Pandol Brothers, Inc.
Paragon Foodservice
Paramount Citrus
Patterson Companies
Pear Bureau Northwest
Perishable Products Export Control Board
Perishables Group
Piazza Produce, Inc.
Potandon Produce LLC
Price Chopper
Price Cold Storage & Packing Co.
Prime Produce International
Pro Act Specialties
Pro*Act, LLC
Prodague SA
Produce Source Partners
Progressive Produce Corporation
Pure Hot House Foods, Inc.
Quebec Distributing
Red Jacket Orchards
Red Starr
RedLine Solutions
Rene Produce, L.L.C.
Rich Products
River Point Farms, LLC
River Ranch Fresh Food, LLC
Robinson Fresh
Rocky Produce, Inc.
Rosemont Farms Corp.
Rouses Markets
Sage Fruit
Sage Marketing
Salad Fresh
Sandstone Marketing, Inc.
SanLucar Fruit S.L.
Save-A-Lot
School Nutrition Association
Sid Wainer and Son
Silver Creek Software
Simplot Plant Sciences
Sinclair Systems International
Six L's Packing Inc.
Southeast Asia Market LLC
Southern Specialties, Inc.
StePac USA
Steveco, Inc.
Strube Celery & Vegetable Co.
Sun Rich Fresh Foods, Inc.
Sun World International, LLC
Sundance Berry Farms, LLC
Sundia Fruit
Sunkist Growers, Inc.
Sunrise Logistics, Inc.
Sunshine Bouquet Company
Syngenta Seeds, Inc.
Tanimura & Antle
Taylor Farms, Inc.
The Giumarra Companies
The Kroger Company
The Tom Lange Co., Inc.
Torrey Farms, Inc.
Topco Associates, Inc.
Tops Markets, Inc.
Torrey Farms, Inc.
Triple H
Turbana Corporation
US Foods
United Fresh
United Salad Co.
Valley Harvesting & Packing, Inc.
Vision Produce Company
Volm Companies, Inc.
Wada Farm Marketing Group
Walsma and Lyons, Inc.
Walter P. Rawl & Sons, Inc.
Washington Apple Commission
West Park Avocado
Westlake Produce Company
Westmoreland Sales
Wholesum Family Farms
WinCo Foods
International Fresh Produce Association Contact Information
International Fresh Produce Association
1901 Pennsylvania Ave. NW
Suite 1100
Washington, DC 20006
Megan Nash
Director, Education and Talent
Office: 302-607-2160 Cell: 610-283-7083
Email: MNash@freshproduce.com
Contact Us
Cornell University Food Industry Management Program
475 Warren Hall
Cornell University
Ithaca, NY 14853-7801
FIMP@cornell.edu