Class of 2025 Accepted Students Events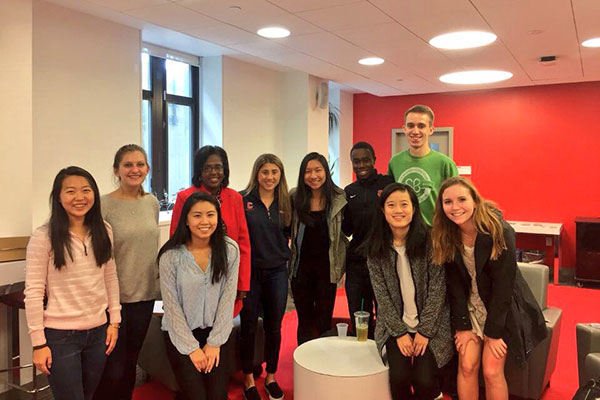 Congratulations on your acceptance to Cornell's Dyson School of Applied Economics and Management!
As you consider the options before you, we encourage you to take a closer look at our school by connecting with an ambassador or admissions counselor or taking part in our events for admitted students.
Whether this is your first time interacting with us, or you're already wearing Cornell RED, we hope that we can show you more about what your life will be like on the hill.
Virtual Events
Throughout the month of April, the Dyson School will be hosting multiple virtual events to help you learn more about our school, meet current students, and make sure that Dyson is a good fit for you.
Student Services and Career Services Virtual Panel:  Do you want learn more about the professional support we offer for Dyson students? Sign up to attend a panel to Zoom with our Student Services and Career services teams, who are ready to answer your questions. Monday, April 12, at 6:30pm ET. Register Here
Zoom into a class with future Dyson classmates: AEM 2700: Management Communication is a required class for all Dyson students. Attend a "mock" class open ONLY to newly admitted students where you can listen and participate with your future classmates. Tuesday, April 13 at 3:30pm ET. Register Here
Open Office Hours: Zoom in to meet with members of the student support teams, ambassadors, and admissions staff. We are ready to answer your questions. Please review available times during the week of April 26. Register Here
Important links for admitted students
The following links will help you navigate the university. It will help you find important information as well as next steps before you deposit and ensure your place in our Class of 2025!