NGA Executive Leadership Program
June 2-6, 2024
The grocery industry is in the midst of a radical transformation which requires exceptional leadership skills from today's executive. Forward-thinking leaders invest in their company's future. Visionary companies continuously invest in business strategy and developing tomorrow's leaders as part of ensuring long-term business growth.
Curriculum
Sessions and presentations are augmented with guest speakers, case studies, working groups, and discussion. Key topics covered are: today's food retailing climate, team dynamics, management leadership, decision making, negotiation, and conflict resolution.
This industry-specific executive development program provides a high-impact learning opportunity through:
Three days of interactive, intensive instruction
A faculty mix of respected academic and industry leaders
An in-depth personalized assessment (360-degree feedback) of your personal leadership style and 1-on-1 coaching to develop an action plan to improve it
Who Should Attend
Current executives in the food industry with large spans of control and responsibilities that must be largely accomplished through others. They must be rising executives who are candidates for increased "people" and general management responsibilities.
Lead Instructors
Dan Hooker
Director of Executive Education, Food Industry Management Program
Cornell University
Steve Sauer
Lecturer of Management and Organizations
Cornell University, Johnson Graduate School of Management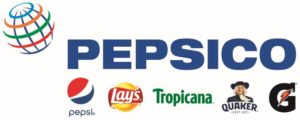 Generous support from PepsiCo sponsors industry scholarships and curriculum enrichment necessary to conduct our renowned executive program.
Contact Us
Food Industry Management Program
475 Warren Hall
Cornell University
Ithaca, NY 14853-7801
FIMP@cornell.edu