Instructors
The program's faculty are leaders in academia and industry, experts in their fields who are outstanding teachers and communicators.
Ed McLaughlin
Professor & Director, Food Executive Program
Before joining the faculty at Cornell, Ed gained international experience working for the United Nations, the U.S. State Department, and the World Bank. Ed teaches courses in food marketing and marketing strategy and directs the Dyson Food Industry Management Program.
Ken Blanchard
President, The Blanchard Companies
As a prominent consultant and author in the field of management, Ken's impact has been far-reaching. His One Minute Manager library is recognized worldwide.
Director, Executive Education, FIMP
Before joining the Cornell faculty, Bill spent 20 years in the food industry with SuperValu. At Cornell, Bill conducts executive programs, both domestic and international. He teaches a course in food industry operations and marketing.
Ana Krieger
Associate Professor of Clinical Medicine, Weill Cornell Medicine
Ana is an Associate Professor, Medical Director, and researcher across multidisciplinary fields in sleep medicine. Ana aims at acheiving public awareness of sleep problems and better understanding of their consequences and treatment alternatives.
Bryan Gildenberg
Chief Knowledge Officer, Kantar Retail
Bryan, an expert in retail insight, has been MVI's Chief Knowledge Officer since 2004. An award-winning and prolific writer, Bryan is frequently cited in The Wall Street Journal, BusinessWeek, and The Boston Globe.
As a member of Cornell's Food Industry Management Program faculty, Dan is involved in instruction and executive education. Dan will teach a course in food merchandising.
Professor, Johnson Graduate School of Management
Professor Russo earned a B.S. in mathematics from Caltech, and a M.S. in mathematics and a Ph.D. in cognitive psychology from the University of Michigan. He has published over four score research articles and two books, focused mainly on how people make decisions and how to help them make better decisions. He has consulted for numerous public and private organizations, and been involved in the training of managers in Asia, Europe, and North America.
Shelly Balanko
PhD, Senior Vice President, The Hartman Group
Shelley graduated from the University of Windsor with a Ph.D. in Applied social Psychology. She regularly engages a diverse audience spanning the consumer packaged goods, retail, and food service segments as she shares leading-edge insights and implications from the field, and an understanding of the evolving consumer culture.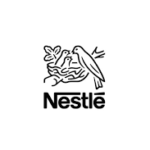 Generous support from Nestlé sponsors retailer scholarships and curriculum enrichment.