Instructors
The program's faculty are leaders in academia and industry, experts in their fields who are outstanding teachers and communicators.
Ed McLaughlin
Professor Emeritus & Faculty Director, Food Executive Program
ewm3@cornell.edu
Before earning his PhD, Ed worked for United Nations, the U.S. State Department and the World Bank. Until his recent retirement, he taught courses in food marketing and retail strategy and for over 20 years, directed Cornell's undergraduate business program before becoming the Dyson School's first dean.
Ken Blanchard
President, The Blanchard Companies
As a prominent consultant and author in the field of management, Ken's impact has been far-reaching. His One Minute Manager library is recognized worldwide.
Before joining the Cornell faculty, Bill spent 20 years in the food industry with SuperValu. At Cornell, Bill conducts executive programs, both domestic and international. Until his recent retirement, Bill taught a course in food industry operations and marketing.
Ana Krieger
Associate Professor of Clinical Medicine, Weill Cornell Medicine
Ana is an Associate Professor, Medical Director, and researcher across multidisciplinary fields in sleep medicine. Ana aims at acheiving public awareness of sleep problems and better understanding of their consequences and treatment alternatives.
Bryan Gildenberg
Chief Knowledge Officer, Kantar Retail
Bryan, an expert in retail insight, has been MVI's Chief Knowledge Officer since 2004. An award-winning and prolific writer, Bryan is frequently cited in The Wall Street Journal, BusinessWeek, and The Boston Globe.
Dan is a global retail and consumer packaged good executive with broad experience across diverse business environments and formats. For the last four years Dan has focused on the digital channel. As a member of Cornell's Food Industry Management Program faculty, Dan is involved in instruction and executive education. Dan will teach a course in food merchandising.
Professor, Johnson Graduate School of Management
Mike's main interests in research and teaching are strategy, decision making, leadership, high performance teams and change management.
Glenn Altschuler
PhD, Senior Vice President, The Hartman Group
Glenn is the author or co-author of 11 books, and over 1,2300 essays, book reviews and op/eds. He is a regular contributor to The Hill, a "go-to" Washington D.C. platform for political "junkies".
Ken Burbary
Professor of Digital Marketing
Ken is a digital marketer specializing in how technology can drive business results. With over 20 years of digital advertising leadership, including a deep background in digital marketing analytics, he is considered a nationally recognized expert in the digital marketing space.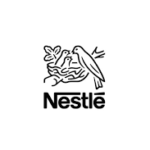 Generous support from Nestlé sponsors retailer scholarships and curriculum enrichment.