Meet the Interim David J. Nolan Dean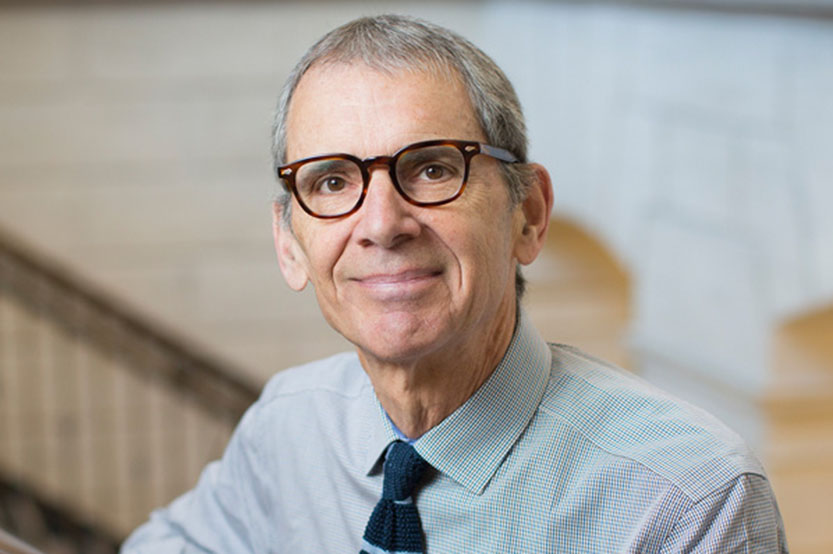 Edward McLaughlin 
Interim David J. Nolan Dean
Robert G. Tobin Professor of Marketing
Dr. Edward McLaughlin became the interim David J Nolan dean of Cornell University's Dyson School of Applied Economics and Management on June 17, 2016. Prior to his appointment as dean, he served as the senior associate director of the Dyson School. He also served as the director of the Undergraduate Business Program, the largest undergraduate major at Cornell, for more than 20 years.
Dr. McLaughlin earned a B.S. from St. Lawrence University in 1970, a M.S. from the University of Vermont in 1977, and a Ph.D. from Michigan State University in 1983.
Dr. McLaughlin joined the Dyson School of Applied Economics and Management in 1983. As the Robert G. Tobin Professor of Marketing, he teaches courses in the areas of marketing, strategy and international marketing, with a focus on food distribution and retailing.
Dr. McLaughlin has won numerous teaching awards, including the Stephen H. Weiss Presidential Fellow designation, Cornell's highest award for distinguished teaching, in 2006. He also received the SUNY Chancellor's Award for Excellence in Teaching in 1998 and was voted Outstanding Professor by the seniors of the College of Agriculture and Life Science in 1988, the first assistant professor to ever receive that distinction.
His research has won several national awards and appeared in numerous academic journals including Journal of Marketing, Journal of Marketing Research, American Journal of Agricultural Economics and Journal of Retailing.  He is author or co-author of three books.
Dr. McLaughlin's extension and outreach activities revolve around Cornell's Food Industry Management Program, which he has directed for 33 years, and focus on improving the efficiency of the food supply chain. The Food Industry Management Program offers roughly a dozen executive education programs each year, both on campus and around the world, customized for both individuals and companies, including the Produce Marketing Association, the United Fresh Fruit and Vegetable Association, the National Association of Convenience Stores, the National Grocers Association and the Food Marketing Institute. Dr. McLaughlin also directs FIMP's Food Executive Program, which for 53 years has provided executive training for food industry professionals.
Dr. McLaughlin has had extensive international experience, having worked in more than 70 countries, including four years in Africa with the U.S. State Department, the United Nations and the World Bank. He has been a professor of marketing at the Nitra Economic Institute in Slovakia, and for 25 years he has served as a marketing consultant for the Albert Heijn Supermarket Company in The Netherlands. He is a professor of retailing at Nyenrode University, The Netherlands School of Business, and teaches retailing at IESEG in Lille France. In addition, he serves as the director of the Cornell-Japan Retail Management Program in Tokyo, which provides executive leadership education for retail executives in the Japanese food industry.
Dr. McLaughlin has collaborated widely with faculty around the campus, including especially in the Samuel Curtis Johnson Graduate School of Management and Cornell School of Hotel Administration. His contributions to student life include serving as academic advisor to fraternities, student organizations and sports teams, particularly swimming, and he is Cornell's NCAA Faculty Representative.
---
Best Paper Award 2013
"Taxing Food and Beverages: Theory, Evidence, and Policy" (2013) American Journal of Agricultural Economics
Best Paper Award 2007
"Guest Satisfaction and Restaurant Performance", Cornell Hospitality Quarterly 2007 48:284-298 (2008) Cornell Hospitality Quarterly
Teaching Awards
CALS Professor of Merit Award
The Stephen H. Weiss Presidential Fellow designation