Meet the Interim David J. Nolan Dean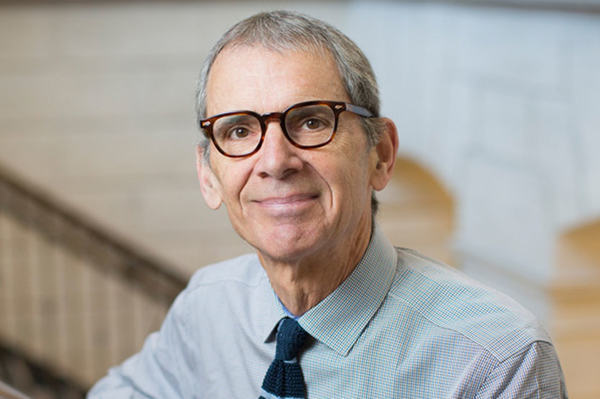 Edward McLaughlin
Interim David J. Nolan Dean
Robert G. Tobin Professor of Marketing Emeritus
Edward McLaughlin is the interim David J. Nolan Dean of the Charles H. Dyson School of Applied Economics and Management, a role he assumed on July 1, 2020. A distinguished expert in the efficiency of food distribution systems, McLaughlin joined Cornell's Department of Applied Economics and Management, Dyson's predecessor, in 1983. Since then, he has served in a variety of roles, including interim dean of Dyson (2016-2017), the Robert G. Tobin Professor of Marketing, director of Dyson's Undergraduate Business Program (1997-2013), director of Dyson's Food Industry Management Program, and a member of Cornell's International Agricultural and Rural Development faculty. Since retiring from his formal teaching and research roles in the summer of 2019, McLaughlin has remained the director of several executive and international education programs, including Dyson's prestigious Food Executive Program, as well as programs in Holland, Japan, and Vietnam.
In addition to McLaughlin's academic leadership, his community outreach includes decades of working with food industry companies, trade associations, and public policymakers. Acknowledged as a preeminent teacher, McLaughlin was named a Stephen H. Weiss Presidential Fellow, Cornell's highest award for distinguished teaching, in 2006. His pedagogical and scholarly excellence has made him widely admired at Dyson and throughout the Cornell community.
McLaughlin's honors include best paper awards from the American Journal of Agricultural Economics, the Journal of Retailing, and the Cornell Hotel Quarterly. In addition, he has been honored with the Presidential Award for Excellence in Research and Communication by the Food Distribution Research Society; the State University of New York Chancellor's Award for Excellence in Teaching; the College of Agriculture and Life Sciences Professor of Merit Award; and more.
McLaughlin earned a PhD in 1983 from Michigan State University, a master's degree in 1977 from the University of Vermont, and a bachelor's degree in 1970 from St. Lawrence University.